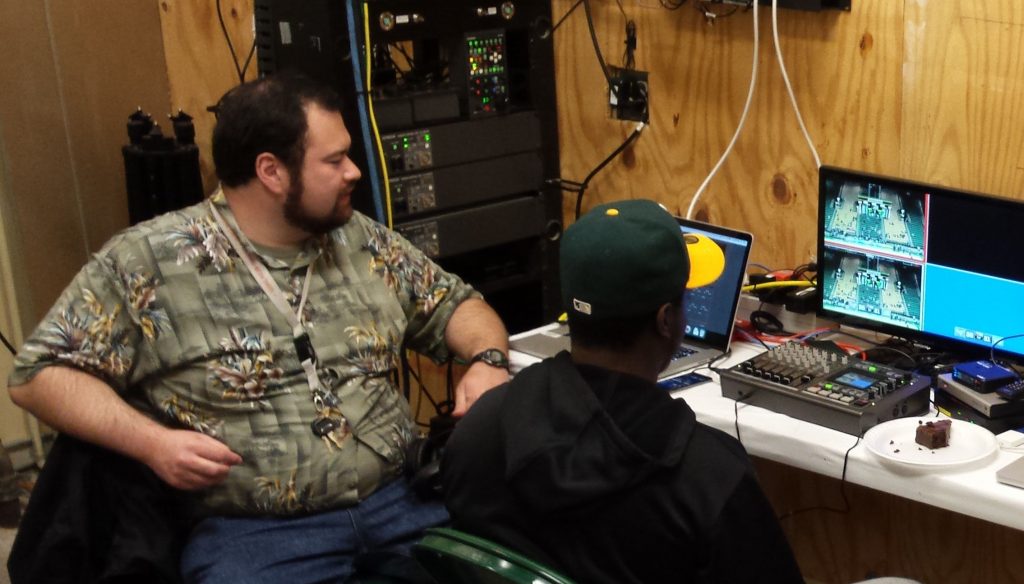 David Carroll is the Associate Director of Technology. He is responsible for the oversight and management of technology within Student Media at George Mason University. This includes short- and long-term technology planning, budget management, policy creation, and training of student and professional staff regarding technology. David also administers the office's many servers and computers.
David first worked with Student Media in 1999 as a classified ads sales representative while pursing a Bachelors of Science in Computer Science. While still a student, he also helped launch BroadsideOnline.com, a radical revamp of the online edition of Broadside, the student newspaper, that moved the website off of the university's servers. After earning his degree in 2001, David worked as Business Manager for Broadside, then On Cue Project and Production Manager. On Cue, a multi-award-winning directory of businesses located along the CUE Bus route, was a partnership between Broadside, the City of Fairfax and the Central Fairfax Chamber of Commerce.
From 2006 to 2011, David worked for KBR, Inc., one of the world's largest defense services providers. While there, he worked on web design, market research, competitive intelligence and business unit strategy.
In 2011, David returned to Student Media as the Associate Director of Technology.
David has long history of technology successes at Student Media, including helping Broadside transition from paste-ups to an all-digital workflow, overseeing Broadside's transition from pen & paper bookkeeping to an all-digital advertising system, upgrading WGMU's practice studio (with it's 30-year-old equipment) to modern standards, setting up Student Media's first in-house video studio and assisting Mason Cable Network to begin broadcasting shows live over the Internet.
This is a personal blog and all opinions expressed are solely my own and do not express the views or opinions of George Mason University.